In order for agencies to ensure progress and reach evolving mission goals, professional development among leadership is imperative. The benefits of sustained leadership development are numerous, including improved job performance, increased employee engagement and enhanced workforce skills, to name a few.
The Department of the Treasury's Office of the Comptroller of Currency's innovative Continuous Leadership eXperience (CLX) program enables agency leaders to cultivate these capabilities in an organization's competency framework. As the TOC Award recipient for Innovation in 2018, OCC's program is cutting edge and removes many obstacles to delivering continuous leadership development.  Using a microlearning approach, the CLX program employs short learning sessions in leadership curriculum over time rather than marathon seminars. The approach worked: the pilot program proved effective in its flexibility and egalitarianism, allowing all organization levels—not just higher-ups—to access the program's leadership enrichment resources.
Join us as our panel discusses the impetus, challenges and future prospects of this Training Officers Consortium Distinguished Service Award-winning program. Learn from Melissa DuRoss and David Parks as they discuss how the lessons learned from OCC's CLX program can influence your organization's own transformational cultural shift.  This will be a great opportunity to hear an update on how the OCC innovative program is being received by its leadership and how effective it has been.
This program covers topics in the Innovation track.
Executive Core Qualifications (ECQs) covered in this session: Leading People (Developing Others, Team Building) and Building Coalitions (Influencing/Negotiating, Partnering, Political Savvy)
Melissa DuRoss is a talent and leadership development professional and coach with over 15 years' experience in Adult Learning, Organizational and Leadership Development. Melissa leverages sound expertise and her passion for learning to help organizations and people reach full potential.  In her current role at the U.S. Department of Treasury, Office of the Comptroller of the Currency, she develops, implements and manages leadership development programs and initiatives that elevate OCC's leadership capacity, strengthen organizational strategic objectives, and foster an engaged and empowered workforce.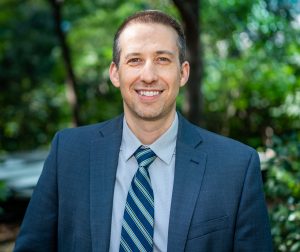 Melissa is an active member of the International Coaching Federation (ICF) and a certified Internal Coach Practitioner; a trained Facilitator of the Leadership Practices Inventory (LPI-360); a certified Hogan Assessment Practitioner; and, a certified PROSCI Change Management Practitioner.
Dave Parks is a Leadership Development Specialist with the Office of the Comptroller of the Currency's Leadership Institute.  He has spent 17 of his 20 year Federal career focused on bringing innovative Human Capital solutions and technologies to the Department of Treasury in the areas of integrated talent management, learning and development and workforce transition.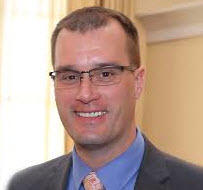 The panel will be led by Steve Dobberowsky, Senior Principal, Thought Leadership & Advisory Services with Cornerstone On Demand. Steve joined the team at Cornerstone after many years of Federal Government service. He has led numerous agencies and organizations through successful implementations of  unified talent management suites.  At Cornerstone, Steve has leveraged his expertise to assist organizations in all industries in all things talent management. Utilizing his initial professional experiences as a Director of Talent Management, Head of Learning and Leadership Development as well as a high school teacher, he is a seasoned leader who leverages resources, information, knowledge, skills and technology to develop people, foster relationships and build partnerships.