"The Head or Heart" Emotional Intelligence: A Critical Skill for Better Decision Making
June 14 @ 11:30 am

-

1:30 pm

Research shows that emotional intelligence (EI) enables us to make effective decisions. Cornell University researchers found that individuals with higher EI picked up better on critical bodily signals and used that information to avoid risky decisions. In contrast, those with lower EI often didn't notice these subtle bodily signals, and when they did pick up on these cues, they misinterpreted them.
All workplaces require decision making and all decisions have both cognitive and emotional components Strong emotions help leaders to make effective decisions. Being emotionally intelligent enables a person to understand the impact that emotions can have on decision making, they can be objective and avoid acting in a rash way when making a decision. A person with high emotional intelligence will demonstrate a calm composure and are pragmatic in their manner. They can focus on solutions and have the ability to separate emotions from the issue.
---
"Dr. Hank" is founder and CEO of the Society of Emotional Intelligence (SoEI) International, LLC – an organization created to bring emotional intelligence into practice in all walks of life including schools, families, organizations, and communities. He is a Training Partner with MHS and conducts certification workshops in the EQ-i 2.0 and the 360 as well as the EQ-i for Higher Education. He is one of a select group of internationals training providers and annually conducts on-line or in-person certifications for 30 or more individuals or corporate groups. Additionally, he is an EI Coach and offers EI Coach© certification to others through the Society of Emotional Intelligence. He also facilitates courses offered through the SoEI.
---
All full and group registrants of this program year (2021-2022) are invited to attend at no cost.
TOC takes your health and safety very seriously and will abide by the COVID-19 CDC and Health Guidance for the District of Columbia. Regardless of vaccination status, all attendees must wear a mask at all times unless actively eating and drinking. We also advise you to consult your organization's guidance. We are staying abreast of national and local guidance and will keep you apprised of any changes to this event.
We can't wait to see you!
Live Stream is made possible by our Program Year Media Sponsor: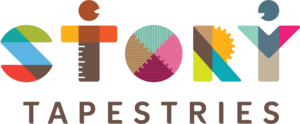 FAQs:
Q- I am a paid registrant but cannot attend in person. Is there an option for me to view online?
A- Our goal is to make the in person sessions available via live stream to registrants who have opted for the full registration package. Use the RSVP button above to be routed to the ZOOM registration page. Identify if you will join "In-person" or via "Live Stream" and submit your RSVP. You will receive the event information in your email from ZOOM. Don't forget to add it to your calendar!
 Q- I am not a current registrant, can I attend this Professional Development Program event?
A- Yes, you can attend this event for a onetime cost of $60 or you can register for the full program year and attend this plus all upcoming professional development sessions!
Q- I am a virtual only registrant, can I attend this Professional Development Program event?
A- Unfortunately, the virtual only registration does not include the in person sessions. However, you can attend at a onetime cost of $60.