This presentation addresses a government agency's need to solve the problem of travel fund limitations, yet the need for current audit and accounting professional learning to meet ongoing continuing professional education requirements. The solution was to create and deliver web based learning. In addition, the agency determined that the training need to meet certification requirements for accountants and auditors including their CPA professionals.
The case study presents, from beginning to end, the challenges and successes of implementing a web based learning platform and obtaining accreditation for the training from an external credentialing organization. A cased study is the focus of the presentation and demonstrates how to (1) implement live, interactive web-based auditor and accounting training for geographically dispersed professional audit and accounting personnel, and (2) obtain credentialed certification from the National Association of State Boards of Accountancy.
The presentation is provided by Bernice M. Lemaire-Harvey CPA, CIA, CFE, CISA, CGMA and RIMS CRMP and former adjunct faculty member of the US Government Accountability Office in Wash., D.C.
---
Bernice Lemaire-Harvey is the Vice President of Audit, Metropolitan Washington Airports Authority. She retired as the Chief Auditor, Pension Benefit Guaranty Corporation, a government agency that protects Americans pensions and funds over $5 billion in pension payments to retirees each year. Her career began as an auditor with the Government Accountability Office (GAO); she held progressively responsible positions such as Lead Auditor with the Office of Inspector General at the Securities and Exchange Commission, Principal Consultant at PricewaterhouseCoopers, SOX Implementation Manager for IBM Headquarters' global treasury operations, and Director for ERM at Computer Associates, she returned to GAO as an Adjunct Faculty member and Senior Analyst.
---
All full and group registrants of this program year (2021-2022) are invited to attend at no cost.
TOC takes your health and safety very seriously and will abide by the COVID-19 CDC and Health Guidance for the District of Columbia. Regardless of vaccination status, all attendees must wear a mask at all times unless actively eating and drinking. We also advise you to consult your organization's guidance. We are staying abreast of national and local guidance and will keep you apprised of any changes to this event.
We can't wait to see you!
Live Stream is made possible by our Program Year Media Sponsor: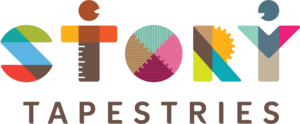 FAQs:
Q- I am a paid registrant but cannot attend in person. Is there an option for me to view online?
A- Our goal is to make the in person sessions available via live stream to registrants who have opted for the full registration package. Use the RSVP button above to be routed to the ZOOM registration page. Identify if you will join "In-person" or via "Live Stream" and submit your RSVP. You will receive the event information in your email from ZOOM. Don't forget to add it to your calendar!
 Q- I am not a current registrant, can I attend this Professional Development Program event?
A- Yes, you can attend this event for a onetime cost of $60 or you can register for the full program year and attend this plus all upcoming professional development sessions!
Q- I am a virtual only registrant, can I attend this Professional Development Program event?
A- Unfortunately, the virtual only registration does not include the in person sessions. However, you can attend at a onetime cost of $60.