Click here to watch the recording.
Click here to download the handout. [PDF]
People tend to think selfies, Snapchat, Instagram, instant promotion expectations, constant need for feedback and immediacy when they think about millennials. There might be some research out there that supports some of those views. However, we also know that technology is having a big impact on the workforce as a whole—changing the way we all approach work and integrate it into our lives. So, are those characteristics limited to millennials that are in our Federal workforce?
Perhaps millennials in the federal government are unfairly perceived because of these ideas. Often times, there are a lot of assumptions and judgments about what our incoming workforce of millennials wants in the workplace and needs to thrive in the Federal workforce. In this webinar, we'll talk with Laniera Jones, the training officer at the Bureau of Economic and Analysis, and a Tommy Wiederhold from the Securities and Exchange Commission (SEC), to determine what attracted them to the Federal workforce, explore what keeps them in the Federal space, and what they believe might discourage other employees of their generation from considering a career as a Federal employee. Let's see if we can figure out strategies on how to attract and retain the new generation of the Federal workforce now and for the long haul.
Does the fact that some of our employees and recruits are millennials define their identity and their reality in the Federal workforce? Or, are they just looking for equal opportunities to serve their governments and be recognized for what they contribute to the work, like everyone else?
During this session, we will:
Dispel some of the common myths of working millennials in the Government;
Discuss what motivates the new Federal workforce professionally; and
Develop some strategies for recruiting and keeping the new workforce engaged in their work at the federal government.
This program covers topics in the Career Development track.
Executive Core Qualifications (ECQs) covered in this session: Leading Change (External Awareness, Flexibility, Strategic Thinking), Leading People (Leveraging Diversity, Developing Others, Team Building), and Building Coalitions (Partnering, Influencing/Negotiating)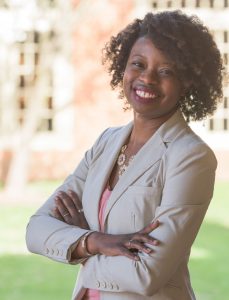 Laniera Jones started her federal career with the Bureau of Economic Analysis (BEA) in June 2003 as an intern. After being converted to a Student Career Employment Program intern during college, Laniera was hired as a full time after graduating from Lynchburg College with her Master's Degree in Educational Leadership in May 2010. Since she began her career with BEA, she has worked in Human Capital & Workforce Development. As Training Officer, growing Workforce Development from a team of 1 to 4 within the last 3 years is one of her most significant achievements. Through this, Laniera has been able to demonstrate the significance of training and development and is excited about the future of BEA.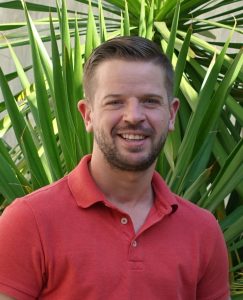 Tommy Wiederhold began his federal career at the Bureau of Economic Analysis (BEA) as a mathematical statistician intern in the Regional Economic Accounts Directorate in September 2009. Tommy successfully converted to a full-time economist, analyzing source data and producing state and local area personal income statistics in the Regional Income Division in June 2010. He continued on at BEA to provide statistical analyses and correspondences to external customers in the Office of the Director (BEA) and at the Economics and Statistics Administration. With an eye toward more focused analyses in financial economics, Tommy was hired as a statistician in the Division of Economic and Risk Analysis at the Securities and Exchange Commission (SEC) in October 2016. He focused on trading markets data and soon found renewed interest in external affairs responsibilities, joining the Division of Trading and Markets (SEC) monitoring regulated entities in the Office of Clearance and Settlements in April 2018. Tommy received his Bachelor's Degree in Mathematics and Economics in May 2009 and Master's Degree in Mathematics and Statistics in May 2010, both from Georgetown University.