The Road to Equity: All Hands on Deck
October 11, 2022 @ 12:00 pm

-

1:30 pm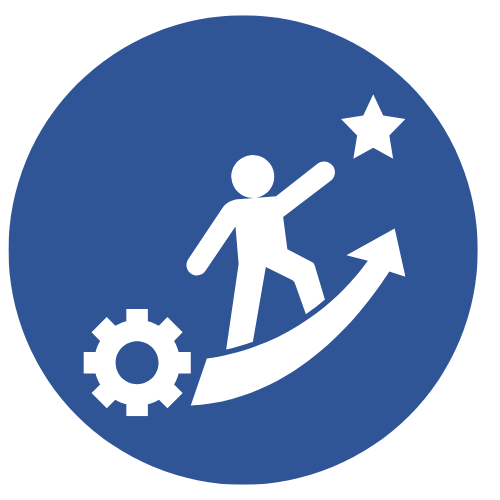 When it comes to diversity, equity, and inclusion, leaders understand what it means and why it is important; however, the more challenging question is how: how do you to take action, ensure progress, and check for accountability?
No matter where you are on the journey, our roadmap aims to set all stakeholders up for success as together we identify, implement, and inspire. We say journey because DE&I is just that – a journey – not a destination and we all must commit to drive lifelong change.
How do we create spaces where all are seen, valued, and heard? How do we set each person and our organization up for success? How do we exercise agency in customizing tools to meet our unique needs? Don't be lost in the "how" shuffle.
Buckle up and join us as we embark on "The Road to Equity" as the wheels are in motion to review, reflect, and refuel as needed. In this session, we will develop lasting solutions to some of the deepest challenges faced by people of all cultures, age groups, genders, lived experiences, etc. Our framework focuses on breaking barriers and building bridges to understand what it means to truly connect healthily and collaboratively.
Through our interactive and dynamic "All Hands on Deck" approach, combined with the familiarity of playing cards, we will work together to confront, create, collaborate, commit, and celebrate!
Join us on the journey to develop your roadmap to success and strategies to deal with the cards you are dealt.
Participants will:
Identify: Assess DE&I progress using the Five C's Roadmap
Implement: Develop essential skills that promote a culture of belonging and collaboration
Inspire: Make a commitment to activate long-term DEIA vision by identifying barriers, implementing appropriate supports and strategies to inspire results
Speakers
Kayren is the founder of MK Results, LLC, DEI Consultant, Barrier Breaker, and author of "The Road to Equity: The Five C's to Construct an Equitable Classroom." Her work centers on creating equitable spaces and equipping leaders with practical strategies to set all stakeholders up for success. Kayren brings her experience as a student, Texas public school teacher, parent, assistant principal, entrepreneur, and DEI advocate.
Fatima Dauntess is the founder of Spade University, where she offers an alternative choice for personal awareness and character development to achieve natural alignment in the game we call life. For more than a decade, Fatima has taught her techniques and principles to hundreds of people worldwide facilitating stronger intimacy in families, marriages, classrooms, and community.
This event is the Subject Matter Expert Webinar of the DEIA Learning Experience. This event is open to registrants only. Others are welcome to join us for this webinar and our in-person event to deepen your learning, coming up on October 25 for only $199. Registration is available!
FAQs:
Q- I am a current registrant, can I attend this Professional Development Program event?
A- Yes! This event is included in your annual registration.
Q- I am not a current registrant, can I attend this Professional Development Program event?
A- Yes, you can attend this event for a onetime cost of $199 that will provide access to this event and the upcoming October 25 event, or you can register for the full program year and attend this plus all upcoming professional development sessions!