DEIA: From Strategic Plan to Plan in Action
October 25, 2022 @ 9:00 am

-

1:00 pm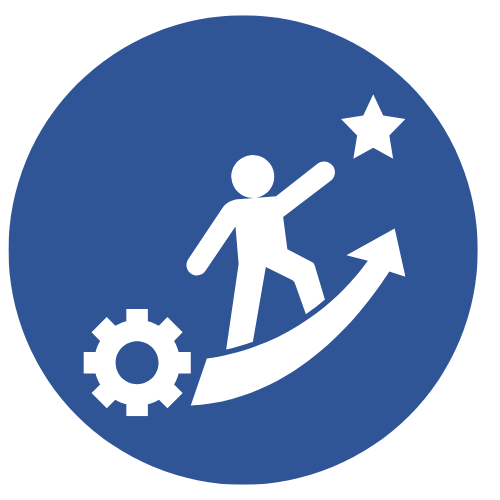 Join us for an engaging in-person experience.  During this event, participants will engage with learning leaders on how to move DEIA forward as an individual contributor, manager, or learning leader.
Your agency should have a DEIA strategic plan for 2022 in place. Now what? How can you play an active role in implementing the plan? What ongoing support do you need to achieve success?
This workshop is designed to guide and assist training officers, leaders, and practitioners in getting real work done to support their organization's efforts to implement their DEIA strategic plans. We know that making a substantive change can be challenging. We want to provide a forum to help you solve real and timely problems through discussion, collaboration, and building an ongoing community.
Specifically, participants should be able to do the following by the end of the workshop:
o   Examine their agency's DEIA strategic plan
o   Assess their agency's progress using the DEIA Maturity Model
o   Discuss challenges with implementing their agency's DEIA strategic plan
o   Create a plan to implement at least one strategic goal of their agency's DEIA strategic plan
o   Build a community of government DEIA practitioners to support each other beyond the workshop
Participants should bring their agency's DEIA strategic plan that addresses how they plan to advance DEIA within their workforce and address potential barriers to equal employment opportunities.
We have a full half-day agenda for you!
9:00 – 9:15 am Opening Remarks
9:15 – 10:30 am Panel
10:30 am Break
10:45 am – 12:oo pm Facilitated Workshop
12:00 – 1:00 pm Lunch & Networking
This event is included in the registration for full registrants of the 2022-2023 program year. Guests are welcome to register for access to the October 11 and October 25 events in our DEIA Learning Experience for just $199.
Event Presenters
Panel Moderator: MIKE POWELL
Mike Powell is a veteran organizational development professional. With over 20 years of coaching, consulting and training experience Mike helps equip people with skills to be successful both personally and professionally. A dynamic speaker and trainer, Mike draws upon the lessons learned from his unique personal and professional experiences to help individuals and teams expand their capacity for success. He has delivered keynote speeches and facilitated engaging workshops for organizations and events across the country. And through his inspiring message audiences across the globe have been inspired to reach their goals.
Mike is an alumnus of Hampton University where he earned his Bachelor's degree in Psychology in 2000. He received his Masters of Business Administration at Southeastern University, and has completed post-graduate work in Strategic Leadership at Regent University and the Gestalt Institute of Cleveland. He is a certified executive coach, and is certified in Myer's Briggs Type Indicator (MBTI), Emotional Intelligence, Situational Leadership ™ and The Human Element.  He served on the board of the Training Officers
Consortium of Washington, DC from 2017-2022.
In 2016, Mike was recognized as one of the top "40 under 40" leaders in the state of Maryland by the Prince George's Social Innovation Fund. Mike believes leadership is about service. He looks forward to continuing to use his gifts, talents, skills, and resources to serve people across the world.
Workshop Facilitator: DEADRA WELCOME, CPTD, CPTM, CVF, CPDC, CLF
Founder and Principal Consultant of Founder and Principal Consultant of Concerning Learning LLC, Deadra Welcome, endeavors to make learning extraordinary and create spaces where everyone belongs. She helps organizations perform better by meeting her clients where they are to co-create and reimagine a culture where everyone thrives.
Deadra attended Howard University in preparation for a career that would enable her to help others achieve their best. Continuing her thirst for learning, in 2010, she earned her Certified Professional in Talent Development credential from the Association for Talent Development followed by numerous other credentials including the Kirkpatrick Bronze Level Evaluation Certification from Kirkpatrick Partners. Along with this, she received the Certified Professional in Training Management designation from Training Industry, and most recently earned a Wiley Everything DiSC Practitioner certification and became LeaderFactor Certified Coach for The 4 Stages of Psychological Safety.
In 2011, Deadra founded her performance consulting business, Concerning Learning, LLC. She utilizes her 27 years of federal government experience by creating actionable and sustainable learning experiences for executives, managers, teams, and individuals in government agencies, corporations, and nonprofit organizations. Deadra's goal has always been to enhance individual and team soft skills which enable them to achieve optimal performance levels. Her organizational development and instructional design experience, coupled with her passion for helping others learn leads Deadra to create and implement comprehensive, practical, and actionable solutions for organizations. She partners with clients to map and design healthy, safe, and inclusive cultures with best practices in human resources, diversity and inclusion, coaching, and leadership development.
Her career journey continues to inspire others to "learn something new each day," which she models, and encourages others to show up as their best by joining her learning revolution!
Please note – in person attendance is limited to the first 30 registered participants.
FAQs:
Q- I am a current registrant, can I attend this Professional Development Program event?
A- Yes! This event is included in your annual registration.
Q- I am not a current registrant, can I attend this Professional Development Program event?
A- Yes, you can attend this event for a one-time special discount of $60 that will provide access to this event and the upcoming October 25 event, or you can register for the full program year and attend this plus all upcoming professional development sessions!
Q- How do I get to the location?
A- The Management Concepts DC Training Center is located near the Farragut West Metro. Parking is also available nearby. When you arrive onsite, please go to the 8th floor. You will be directed from there.