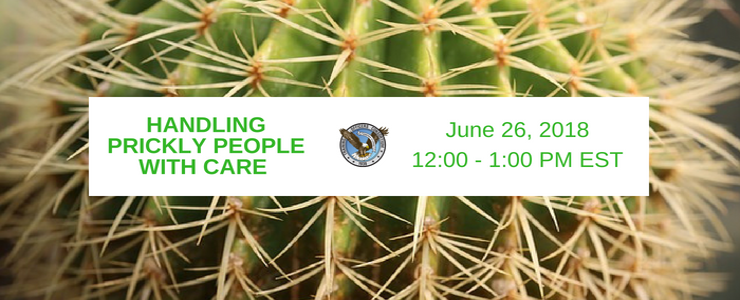 We all encounter Prickly People – those thorny individuals whose irritating, exasperating, enraging, tiresome behaviors can wreak havoc destroying productivity and peace of mind.  This session presents various 'prickly profiles' (e.g., buzzer bees, back-attackers, etc.) and offers a few tips and tricks for empowering yourself to get along, make things work better, and preserve your peace in the presence of pricklies.
In this webinar, we will cover:
how to identify various prickly styles
tips and techniques that address prickly behaviors
potential usefulness of perceived prickliness
how to identify and use a plan to manage your own unsettling behaviors
Presenter Bio
As Associate Faculty in FDIC's School of Leadership Development, Rhonda Crenshaw, CPLP© brings more than 20 years of experience in education, workplace learning and performance, as well as social science research and evaluation. She is passionate about using her expertise to "create a world that works better." Early in her career, she served as an adjunct instructor of undergraduate and graduate students in a range of psychology courses at Trinity College in Washington, DC. Later, as a federal government consultant, she led several training and technical assistance consulting projects for a wide range of audiences carrying out federally funded initiatives on topics including, but not limited to, leadership development. Rhonda completed her undergraduate degree in psychology from Trinity College, and holds a master's degree and all doctoral coursework in educational psychology from Howard University. She also is a member of Delta Sigma Theta Sorority, a public service sorority.