Join us for an engaging 90-minute session that delves into the transformative world of modern learning technologies. In this dynamic exploration, we'll introduce you to the latest advancements reshaping learning and development (L&D) and provide a glimpse into how these technologies are making learning more accessible, engaging, and effective.
Potential Agenda:
Introduction (10 minutes): Understand the impact of modern learning technologies on L&D and its potential to revolutionize learning.

Key Technologies (20 minutes): Explore AI-driven personalization, immersive experiences with VR/AR, and the gamification of learning.

Engaging Learning (15 minutes): Discover how mobile learning and social collaboration are redefining the way we access and interact with educational content.

Data Insights (15 minutes): Learn about the power of data analytics and learning analytics in optimizing the learning journey.

Credentialing (10 minutes): Explore how blockchain technology is transforming credentialing and making achievements more accessible.

LMS Unveiled (10 minutes): Get a quick overview of Learning Management Systems (LMS) and their role as central hubs in modern education.

Discussion (10 minutes): Engage in an interactive discussion where you can share your thoughts, ask questions, and explore the practical applications of these technologies.
By the end of this session, you'll have a solid grasp of how these technologies are changing the face of education and the exciting possibilities they offer. Join us and be part of the conversation about the future of learning!
---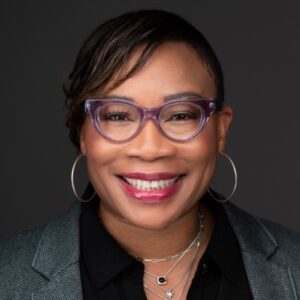 DEADRA WELCOME, CPTD, CPTM, CVF, CPDC, CMLF
As the Founder and Principal Consultant of Concerning Learning LLC, Deadra Welcome endeavors to make learning extraordinary and create spaces where everyone belongs. She helps organizations perform better by meeting her clients where they are to co-create and reimagine a culture where everyone thrives.  
Deadra attended Howard University in preparation for a career that would enable her to help others achieve their best. Continuing her thirst for learning, in 2010, she earned her Certified Professional in Talent Development credential from the Association for Talent Development followed by numerous other credentials including the Kirkpatrick Bronze Level Evaluation Certification from Kirkpatrick Partners. Along with this, she received the Certified Professional in Training Management designation from Training Industry, and most recently earned a Wiley Everything DiSC Practitioner certification and became LeaderFactor Certified Coach for The 4 Stages of Psychological Safety. 
In 2011, Deadra founded her performance consulting business, Concerning Learning, LLC. She utilizes her 27 years of federal government experience by creating actionable and sustainable learning experiences for executives, managers, teams, and individuals in government agencies, corporations, and nonprofit organizations. Deadra's goal has always been to enhance individual and team soft skills which enable them to achieve optimal performance levels. Her organizational development and instructional design experience, coupled with her passion for helping others learn leads Deadra to create and implement comprehensive, practical, and actionable solutions for organizations. She partners with clients to map and design healthy, safe, and inclusive cultures with best practices in human resources, diversity and inclusion, coaching, and leadership development. 
Her career journey continues to inspire others to "learn something new each day," which she models, and encourages others to show up as their best by joining her learning revolution!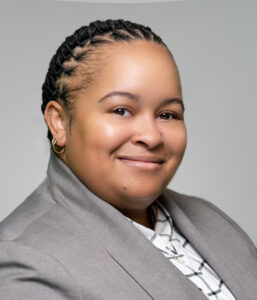 Mignon Harris is a Training Program Specialist at the National Highway Institute (NHI) the training arm for the Federal Highways Administration (FHWA). Mignon manages several portfolios to include Structures, Transportation Planning, Environment and Realty. The management of those portfolios include project and contract management of development, deliveries, and liaising with internal and external stakeholders in the transportation communities. Mrs. Harris is passionate about training and developing courses that change the way adults learn, think,
interpret, and engage with essential information and materials. With industry changes and new technology rolling out, Mignon wants to assist learners in bridging the gap in communication and best use of new information and technology for training materials.
---
FAQs:
Q- How do I get the link to join the webinar?
A- Use the RSVP button above to be routed to the ZOOM registration page. Answer a few questions and submit your RSVP. You will receive the event information in your email from ZOOM. Don't forget to add it to your calendar!
Q- I am not a current registrant, can I attend this Professional Development Program event?
A- Yes, you can attend this event! It is free and open to everyone. Please invite a friend.