---
In a previous webinar (recording available here), we explored six key principles of successfully designing for any virtual classroom platform and a blueprint for adapting traditional classroom methodologies for live, online instruction.
During this session, in partnership with Cornerstone OnDemand, we will take a closer look at two of the critical elements of the ILT to virtual conversion process: Logistics and Facilitation. This is often where you will find the biggest differences between traditional classroom and virtual classroom delivery. We'll dive into the aspects of virtual event project planning and introduce you to a critical tool (the Event Roadmap) and roles and responsibilities associated with virtual events.
Virtual facilitation is more than just delivering a virtual lecture; it's as much science as it is art.  Learning to read a virtual audience is the art; knowing how to keep them engaged through meaningful interactions is the science.  In this practical and tactical session, we will provide tips and tricks to help you master both.
Attendees will learn:
How to create a logistics roadmap to plan your sessions;
How to write a facilitator/producer guide that includes visual and verbal cues;
Best practices for keeping an audience engaged;
When to use (and not to use) your web camera; and,
Why to create a Plan B and what to include in your backup plans.
This program covers topics in the Training Design and Development track.
This webinar will cover the following Executive Core Qualifications (ECQs): Results Driven (Technical Credibility), Leading Change (Resilience, Strategic Thinking), and Business Acumen (Technology Management).
Melissa Chambers is the Host of TOC's own webinar series as well as Director of Online Instruction at MSC Consulting. She regularly coach/hosts webinars for The eLearning Guild's Online Forums, as well as eLearning Industry's weekly webinars. She has over 20 years' experience in creative media production, project and change management, online instructional design, and eLearning strategy development, and has been designing, producing, and coaching for synchronous online programs since 2002. She holds a master's degree in instructional design for online learning, and has spearheaded award-winning programs in eLearning, process improvement, and strategic development.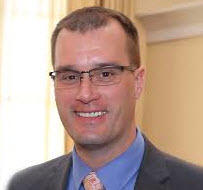 The panel will be led by Steve Dobberowsky, Senior Principal, Thought Leadership & Advisory Services with Cornerstone On Demand. Steve joined the team at Cornerstone after many years of Federal Government service. He has led numerous agencies and organizations through successful implementations of  unified talent management suites.  At Cornerstone, Steve has leveraged his expertise to assist organizations in all industries in all things talent management. Utilizing his initial professional experiences as a Director of Talent Management, Head of Learning and Leadership Development as well as a high school teacher, he is a seasoned leader who leverages resources, information, knowledge, skills and technology to develop people, foster relationships and build partnerships.
Chris King, when not wearing his Chief Technologist hat for TOC, promotes learning interventions that actually improve performance and change behaviors. Supporting CEEK LLC's mission to rid the workforce of zombies, his tools of choice are: effective classroom techniques, agile instructional design, the Five Moments of Need®, LEGO® SERIOUS PLAY®, and dash of project management discipline. He is fully committed to CEEK's mission of waking up zombies in the workforce, helping agencies define and pursue organizational wellness. Chris is a Project Management Professional, a Certified ScrumMaster, a certified 5 Moments of Need® Designer, and a certified facilitator in LEGO® SERIOUS PLAY®. He is currently working on with several teams who have a need to refine and modernize their typical approach to L&D.