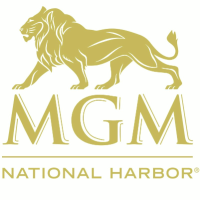 In 2016, MGM National Harbor opened its doors in Prince George's County and introduced a new industry to the local market.  This endeavor provided 4,000 new careers and required a robust HR plan to mass hire within a short window.  Logan Gaskill, Vice President of Human Resources led this project and successfully delivered on MGM's commitment to creating opportunity for the local residents.  A year later and MGM National Harbor is thriving and considered a success for exceeding its goals in hiring Veterans and Residents of Prince George's County. Logan Gaskill will provide insight on this project, share lessons learned from an HR perspective.
In this session you will discuss strategies for mass hiring and training a new labor force to meet the demand of your organization.
Logan Gaskill is the Vice President of Human Resources for MGM National Harbor. In this role, Gaskill is responsible for talent acquisition and development, organizational design and effectiveness, employee engagement/culture, employee/labor relations and employee communications. Gaskill joined MGM from Harrah's New Orleans, where he served as Vice President of Human Resources and Community Relations . Under his leadership, Harrah's Philadelphia went from last to first in employee engagement and supervisor satisfaction. Recently, Gaskill served as a Board of Director for GNO Inc., the economic development organization for the Greater New Orleans area. He also previously served on the Board for Widener University's School of Business Administration. He holds an M.B.A. from the Stanford Graduate School of Business, and earned a B.A. in Business Administration at Morehouse College.