TOC Scholarship Program
Each year, the Training Officers Consortium makes a financial donation to the University of the District of Columbia (UDC) Foundation, who in turn uses it to award scholarships to two outstanding incoming freshmen who are current-year graduates of a District of Columbia public high school.
To qualify, the applicants must have achieved a 3.0 cumulative GPA or better. Furthermore, applicants must be first-semester freshmen enrolled full-time in a baccalaureate's degree program.  Finally, applicants must reside and maintain residency in the District of Columbia.  The scholarships support tuition, fees, and books for two academic years, provided the recipient remains eligible.
2019-2020 TOC Scholars
Stephanie Moran (UDC Year 1)
Joseph Ramonu (UDC Year 1)
2018-2019 TOC Scholars
Nyshey-Alexis Rayside (UDC Year 1)
Danielle S. Watson-Brown (UDC Year 1)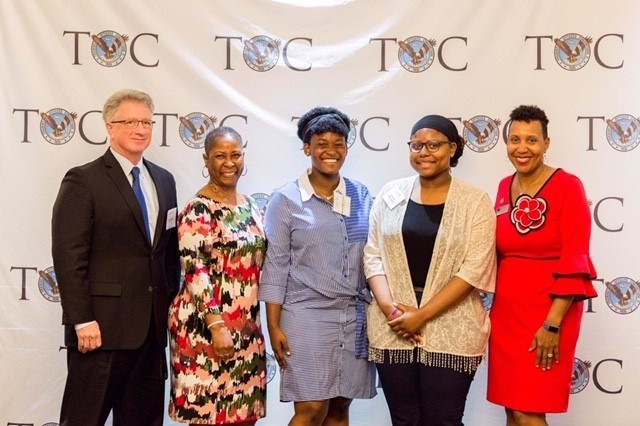 ---
---