Download the Gratitude Workbook.
Download the Gratitude workbook in Spanish.
Watch the Science of Gratitude video on YouTube (2:07)
---
Imagine a community of leaders able to surpass the limitations of traditional leadership strategies and proactively address the negative consequences inherent in today's high stress, often conflict laden, challenging work environments. Imagine leading from a strengths-based philosophy armed with the latest research and evidence-based practices in gratitude and contemporary neuroscience, in order to create more positive, collaborative, and engaged teams.
The human brain, with its built-in negativity bias, identifies the workplace first and foremost as a social system. Leaders attending this program will be able recognize how the correlates of gratitude and neuroscience create more prosocial workplace behaviors, greater motivation to accomplish goals, and higher productivity.
A review of recent studies on gratitude in the workplace will show employees are prouder of their work, have greater job satisfaction, and are more commitment to the organization. Additionally, studies reviewed will further demonstrate an increase in employee engagement, greater resilience in response to stress, and an increase in psychological capital (the positive and developmental state of an individual.)
This program will also review our recent gratitude intervention study which resulted in statistically significant improvements in employee engagement and meaningfulness of work.
Program attendees will be able to translate the research and discoveries into a deeper understanding of gratitude as a leadership essential and a contributing factor for improving individual and team engagement. Program resources include reflective exercises, useful coaching and practice techniques, inspirational quotes, and references to enhance attendees learning experience.
This program covers topics in the Leadership Development track.
Executive Core Qualifications (ECQs) covered in this session: Leading People (Team Building).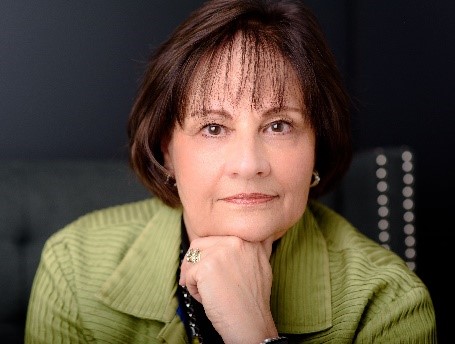 A leadership/ team coach,  Linda Roszak Burton supports the development of leaders and teams to perform at their best based on the latest research and evidence-based practices in positive psychology, gratitude, and neuroscience. Linda is a credentialed executive coach through the International Coach Federation, a certified Brain-Based Coach through the NeuroLeadership Institute, a licensed Positive Psychology Instructor. She is a member of the Institute of Coaching at McLean Hospital/Harvard Medical School Affiliate, holds a B.S in Health Education from Va Tech and has completed coursework pursuing a M.S. in Conflict Management at University of Baltimore. Linda is the author of Gratitude Heals ~ A Journal for Inspiration and Guidance, available on Amazon.