Click here to watch the recording.
Click here to download the handout. [PDF]
In order for the government to execute their mission and agency goals they need a staff that is inspired, innovative and empowered to do great work. So how do human resources professionals and hiring managers alike hire and retain the best and the brightest? How does government make sure that they're staffed for the workforce of the future? And once these employees are hired, how does the government train and empower them to advance in the workforce?
The answer is unified human capital management. Steve Dobberowsky from Cornerstone OnDemand and the Training Officers Consortium explores how this cloud-based technology can empower HR professionals to effectively manage the full hire-to-retire life cycle of government employees.
Specifically, you'll learn:
Solutions for recruiting and on-boarding the best and the brightest government employees
How to demystify generational differences to uncover the best employees at any age
Stats on the current state of government human capital management
Tips for hiring and retaining staff during times of great change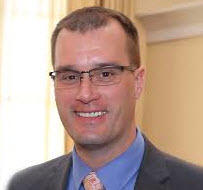 Steve Dobberowsky is a Senior Principal with Cornerstone. Steve is a former Federal Government Executive with 12 years of competitive service . Steve has spent 7 years in HR and HR IT leadership roles ensuring effective talent management processes at a bureau level, at the Department level and at a Shared Service Center where he delivered solutions for multiple agencies. He has guided numerous agencies and organizations through successful implementations and utilization of unified talent management suites. His areas of expertise within Cornerstone include Learning Management, Performance Management, Succession Planning and Connect. He is a proven, business-savvy leader with a track record of providing high quality, innovative services and solutions. Utilizing his initial professional experiences as a high school teacher, he is a seasoned leader who leverages resources, information, knowledge, skills and technology to develop people, foster relationships and build partnerships