According to Bill Sullivan of Agilent Technologies, "50% of all the obstacles to our success center around team dynamics. Culture eats strategy for breakfast." In other words you can have the best plans, strategies and techniques, however if people aren't working together as well as they can, or interpersonal and organizational communication in not up to par, teamwork suffers. The reality is everything is changing faster than ever before, everyone is doing more with less and in this fast paced world communication suffers and the "niceties" get lost. In fact, over 90% of the problems that Arnold Sanow, our presenter, has seen with leaders and teams is a result of communication breakdowns such as miscommunication, misunderstanding, misinformation and mistrust.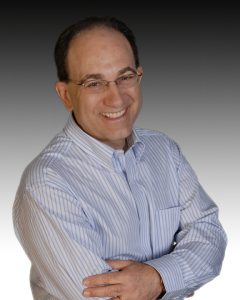 This interactive, fast paced, engaging and content rich session will enable participants to build better teams by improving everyday interactions, rapport, relationships, people skills, and overall communication. Some of the topics we will cover include; Communication crushers that derail relationships, Best practices of top teams, How to eliminate misunderstandings, How to SOFTEN your image (body language, tone, words) to make yourself more approachable, likable and trustworthy, How to say NO and talk to others in a nice way, The power of Appreciation, Empathy and Understanding others in building high performance teams, 6 ways to get everyone singing your praises and more …
This program covers topics in the Leadership Development track.
The ECQs covered include:
Arnold Sanow, MBA, CSP (Certified Speaking Professional – highest earned designation by the National Speakers Association for excellence) co-author of "Get Along with Anyone, Anytime, Anywhere … 8 keys to creating enduring connections with customers, co-workers – even kids", "Present with Power, Punch and Pizzazz" and five other books has delivered over 2,500 keynotes, workshops and facilitations to more than 500 different organizations to include the Federal Executive Institute.