A Chief Learning Officer (CLO) is the highest-ranking corporate officer in charge of learning management.  CLOs may be experts in corporate or personal training, with degrees in education, instructional design, business or similar fields. The TOC Professional Development Program on Tuesday, November 12, featured three Federal CLOs:
Mark Kern, Federal Trade Commission
Dustin Norwood, US Patent and Trade Office
Suzannah Susser, Federal Deposit Insurance Corporation
Our moderator, Denise Madaras from PTG International, invites the panelists to share their insights on the latest and greatest in learning, training and development needs they foresee, measures showing impact in leadership development programs, critical skills for tomorrow's workforce, and preparing for the career of CLO.
This program covers topics in the Career Development track.
Executive Core Qualifications (ECQs) covered in this session: Building Coalitions (Influencing/Negotiating, Political Savvy); Business Acumen (Financial Management, Human Capital Management, Technology Management);  Leading Change (Strategic Thinking, Vision); and Results Driven (Accountability, Entrepreneurship, Technical Credibility).
CLO Bios
Mark Kern, Federal Trade Commission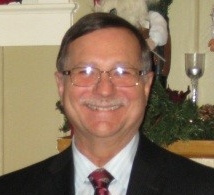 Currently assigned as the Chief Learning Officer at the Federal Trade Commission (FTC), Mr. Kern is a Supervisory Human Resources Specialist who directs all aspects of planning, development, management, administration, implementing and evaluating of FTC learning programs.  His portfolio includes leadership training, competency modeling, continued legal training, career development, mandatory training and delivery mechanisms that enhance and foster the training, education and development of FTC's 1200 employees.  As a professional educator, he holds the Commission standards very high for quality of instruction, delivery and effectiveness to provide the best service possible to his customers at the Commission.  Mr. Kern also serves as an adjunct professor at Excelsior University teaching Human Resources, Business Ethics, Labor Relations and Business Statistics.
Prior to this assignment, Mr. Kern was the Director of Enterprise Training Delivery in the Department of Veterans Affairs. He was a Supervisory Education Program Specialist who designed, developed and implemented training for 350,000 employees.  He directed web-based and classroom training, the Serving Leader program, career development, the President's Pathways directive, mandatory training, orientation, and other critical education opportunities.  In addition, as a Lean Six Sigma Black Belt and certified Program Manager, he led the Department's efforts to secure a cloud-based emergency alerting and notification system.
Prior to his VA assignment, Mr. Kern was a Supervisory Section Chief at the Department of Homeland Security where he led interagency planning efforts for Federal strategic plans covering terrorist attacks.  As the lead trainer of the National Planners Course series, Mr. Kern created and taught an online Introduction to Homeland Security Planning, and established classroom courses for Basic Planners, Executives, Trainers and Team Leaders.  Mr. Kern is a Senior Fellow in the department having completed the Fellows Program in November 2010.
In 2006, Mr. Kern retired as a Captain in the United States Coast Guard.  For thirty years, Captain Kern served aboard seven cutters, and as the Commanding Officer of cutters CHASE and CONFIDENCE.  Captain Kern earned thirteen personal awards throughout his career, which culminated in Miami, Florida as the Coast Guard's senior liaison officer to the U.S. Southern Command.  After his retirement, Mr. Kern became a consultant with Booz Allen Hamilton for two years, where he supported the DHS Office of Infrastructure Protection as a planner and exercise coordinator.
In addition to a Bachelor's degree in History and Government from the U.S. Coast Guard Academy, Mr. Kern has a Master's Degree in Human Resource Development from the George Washington University.  Mr. Kern is a native of York, Pennsylvania and currently resides in Alexandria, Virginia with his wife Pamela. He has three daughters, Alicia, Jennifer and Heather, and four grandsons.
Dustin Norwood, US Patent and Trade Office
Dustin Norwood is Deputy Chief Learning Officer and Chief of the Enterprise Training Division Career Development Branch in the United States Patent and Trademark Office's (USPTO) Office of Human Resources.  Prior to joining the USPTO in January of 2018, he served as senior HR specialist at the National Labor Relations Board (NLRB) where he was responsible for leadership and professional development as well as instructional design and online programs.
Mr. Norwood also worked in Tokyo, Japan as a learning consultant, trainer, and teacher for several private firms.  He has over 10,000 hours of instructional experience and has designed over 100 courses for both online and in-person delivery on a wide variety of topics from emotional intelligence to the implications of American tax legislation on international financial institutions.
In addition to being a certified Senior Professional in Human Resources (SPHR), he has a Master of Education in Instructional Design and Technology and a Master of Science in Human Resource Management.  When not spending time with his wife, Yasuko, and two daughters, Emma-Beth and Tina, Dustin is usually catching up on his reading and watching list or playing the Okinawan Sanshin.
Suzannah Susser, Federal Deposit Insurance Corporation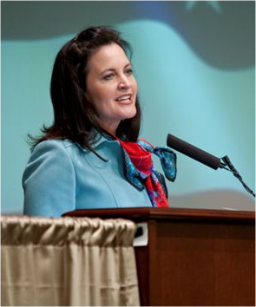 Ms. Susser currently serves as the Director of Corporate University and Chief Learning Officer.  She joined Corporate University as a Deputy Director in June 2008.  Prior to that, she served in the Division of Risk Management Supervision as the Deputy Regional Director in the Chicago Region.  She also has served as Regional Manager in the Division of Insurance and Research in both the Chicago and New York Regions.  Ms. Susser began her career at the FDIC in 1988 as an examiner in the Division of Risk Management Supervision, Kansas City Region, St. Louis Field Office.
In 2001, Ms. Susser worked on Capitol Hill as part of The Brookings Institution's LEGIS program, a congressional fellowship program for federal government executives.  Ms. Susser received certification as a Chartered Financial Analyst in September 1998 from the Chartered Financial Analyst Institute.   She is a graduate of the University of Missouri and the New York University Institute of Women and Management in Public Service.  She is a former board member of the Federal Executive Institute Alumni Association and is a member of the Chartered Financial Analyst Institute.  Ms. Susser is a sustaining member of the Junior League of Northern Virginia.