You are what makes TOC a great organization. Without our volunteers and valued registrants, we would not exist. As such a valued part of TOC, we want to provide opportunities that will further your professional and personal development. This space will be dedicated to doing just that. 
Many engaging opportunities exist within our TOC community: volunteering for the program year or Annual Institute, job opportunities, Board of Directors openings, and more. Here you can find current postings on opportunities available to you. We look forward to providing these opportunities to you and having you work with us! If you have an opportunity to share, email us at marketing@trainingofficers.gov. Check back often to see what new and exciting information has been posted!
---
WE NEED YOU!!
The 2023 Annual Institute will be held in Ocean City, MD and we are in need of volunteers to help make the AI a success. Check out the benefits of volunteering and sign up for one of the positions:
Program Committee Member, Technology Liaison, or Ad-Hoc volunteer for general duties before and during the Annual Institute.
Find out more on the 2023 AI Volunteer Opportunities page or contact the AI Team at institute@trainingofficers.org.  
---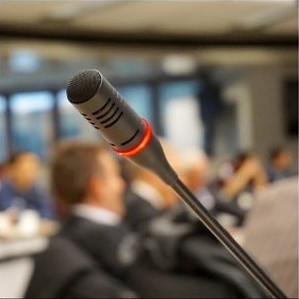 The TOC 2022 Annual Institute (AI) Call for Proposals is now live. The TOC 2022 Annual Institute (AI) will be held in Wilmington, DE May 2-4, 2022. Please note that the submission deadline is January 12, 2022, at 11:59 p.m. EDT. No proposals will be accepted after that date, and incomplete submissions will not be reviewed.
To help with your submission, please take advantage of the following resources:
A few highlights for your reference:
Submissions are accepted online only until January 12, 2022.
Incomplete submissions will be inactivated and not be reviewed.
Please have all required information available before you submit your proposal. A word version of the form is available for download to assist in drafting your proposal.
Submitters will receive an email notification by February 7, 2022 with a status of whether the proposal has been accepted, waitlisted, or declined.
Submitters will be required to accept or decline the invitation to speak by February 18, 2022.
---