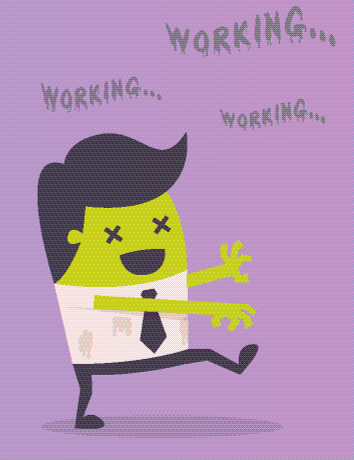 Have you ever been, or have you seen, a zombie in the workforce?
According to Gallup, approximately two-thirds of the US workforce is not engaged. Simply put, these employees are going through the motions. They are not inspired to bring their best to their jobs and often their lives. The impact on organizations is felt through lost productivity, increased turnover, and reduced quality.
Via the latest research, demonstrated case studies, and some basic common sense, this session shares innovative ideas to inspire and empower yourself and the workforce toward personal fulfillment and organizational success. While many motivational leaders emphasize the "Why" of organizations as the key to engagement, we will explore the impact of "How" as a tool to provide a more practical approach to engage and inspire.
Through an engaging workshop setting, participants of this session will leave with a formula to create an "ePIC" narrative for their job and their life. You will discover the art of "intentional culture" and "job crafting," as tools to leverage the passion and creativity of the workforce to maximize engagement and productivity toward a shared vision and values.
This program covers topics in the Leadership Development track.
Executive Core Qualifications (ECQs) covered in this session: Leading Change (Creativity and Innovation, Strategic Thinking); Leading People (Developing Others, Team Building); and Results Driven (Accountability).
Steve Wiley is a certified Leadership Coach and President of CEEK. He founded CEEK with the original mission to rid the world of zombies in the workforce. Prior to starting CEEK, Mr. Wiley was an Account Manager at SRA International, responsible for $80M of annual business and approximately 400 employees. Mr. Wiley holds a Bachelor's degree in Business from William and Mary and a Master's degree in Engineering Management from George Washington. He is PMP certified and a graduate of the Industry Advisory Council Partners Program. Mr. Wiley's newly released book, "Navigate Chaos," made it to a number one best-seller on Amazon. Today, Mr. Wiley is a guest speaker at corporate events, training seminars, and other not-for-profit functions.