A "SHOT" a Day Keeps the Help Desk Away
January 24 @ 12:00 pm

-

1:30 pm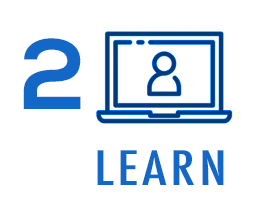 Often employees leave formal trainings overwhelmed with too much information (TMI) or content overload. Then if not applied immediately, over 80% of that one-time-training is lost in less than a month. Simulations, if part of a formal training course, are rarely launched at the time of need. Additionally, virtual learning events suffer from ever waning attention spans, especially if they last longer than an hour. These statements are all too common and requires a new and innovative way to help our employees gain and retain knowledge.
This presentation on the Self-Help Online Tutorials (SHOTs) program that Kelly Barrett started at the IRS will discuss how to combat the issues above. SHOTs consist of short, typically 3-min or less, videos that demonstrates step-by-step processes or provides information on many of the sites, systems, programs or offices within the IRS. These SHOTs videos are available in a centralized location for all internal employees to view at any time, on-demand, when they need to know how to do a certain task or to learn more about a policy or program.
Imagine providing these SHOTs videos to your employees, just-in-time, allowing them to watch a process, pause the video, perform the steps in the live application, resume the video and rinse and repeat until they've accomplished the task.  Now they are literally learning by doing, and if they don't do that task regularly, the video is available for them to follow weeks, months or years later. Each employee can control their own learning path.
SHOTs can also be incorporated into formal trainings with the benefit of being available any time after the training has ended and the information has seeped through their minds like water through a colander.  SHOTs can also be sent out as previews to a team meeting or class discussion. The possibilities are endless!
So please join us to learn more on this exciting new way of providing more effective learning!
Kelly Barrett has worked at the IRS for over 23 years with over 15 years of training experience focusing on eLearning and microlearning development and project management. He has a Bachelor degree in Electronic Media (Broadcasting) and a Master's in Information Systems. Kelly is a certified Online Training Professional (COTP) and Knowledge Manager (CKM).
Nine years ago, Kelly began his microlearning program called Self-Help Online Tutorials (SHOTs). He has grown this program into an enterprise-wide initiative with over 750 videos created to help the over 84,000 IRS employees on a broad range of topics. In 2021, Kelly won the FGDLA's Pioneer Award as well as the Training Officers Consortium's (TOC) Innovation Award.
FAQs:
Q- How do I get the link to join the webinar?
A- Use the RSVP button above to be routed to the ZOOM registration page. Answer a few questions and submit your RSVP. You will receive the event information in your email from ZOOM. Don't forget to add it to your calendar!
Q- I am not a current registrant, can I attend this Professional Development Program event?
A- Yes, you can attend this event! It is free and open to everyone. Please invite a friend.