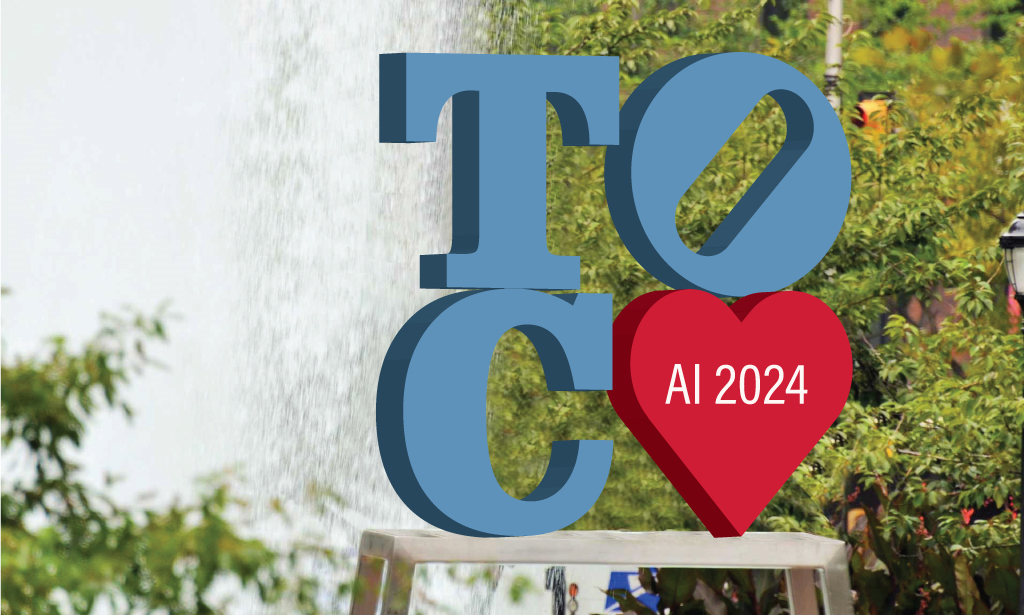 TOC takes Philly! We are excited to announce the 2024 Annual Institute, led by Denise Madaras, chair and Kelly Gerstenberg, vice-chair, will be held in Philadelphia, PA!
Each year we have a theme for our Annual Institute, which we use as a basis to select our keynote speakers, inspire our presenters, and connect with our registrants.
Continuing for the third year, we are looking to you, our registrants, for this prestigious honor of selecting our AI theme. We know you are a creative bunch and we are excited to hear your ideas!
Last year, Paul Radich won our theme contest with "Catch the Wave: From Training to Transformation". As the winner, Paul was offered opportunities to work with our planning team behind the scenes in establishing our program events. This could be you!
Submit your theme below by September 7, 2023 and our Executive Board will vote to determine the winning idea, to be announced in September!!
Need some ideas to get you started? Review our Mission, Vision, and learning tracks below. Also, themes have been derived from the location. Check out the official Visit Philadelphia website and some of the previous themes to gather your inspiration.
Previous Themes:
2023 – Catch the Wave: From Training to Transformation – submitted by Paul Radich (Ashore Resort and Beach Club, Ocean City, MD)
2022 – Reset Your Compass, Chart Your New Future – submitted by Mozella Perry Ademiluyi (DoubleTree by Hilton, Wilmington, DE)
Mission:
To provide premier professional development programs to strengthen networking forums for the Federal Government learning community, thereby providing a highly effective workforce. TOC builds and reinforces the strength of the community through networking, professional development opportunities, and resources. TOC brings training officers and communities together to better serve the Government and the public.
Vision:
TOC believes in building a community. TOC registrants span multiple Federal agencies, professional industries, and academic institutions that come together to share ideas, recognize best practices, and learn from each other.
Tracks:
Career Development
Innovation
Leadership Development
Learning Measurement & Analytics
Training Design & Development
---
This contest is now closed.