Join us in Ocean City, MD April 30 – May 3, 2023 for our flagship event: The Annual Institute!
Our theme this year is: "Catch the Wave": From Training to Transforming: How We Can More Profoundly Serve, submitted by TOC registrant Paul Radich. The Annual Institute, sponsored by Graduate School USA, will focus on how we can transform our organizations through long-lasting, impactful learning events that help people see their mission and put their vision into practice. Catch the wave of the next generation of transformational training. Come learn how we can more profoundly serve our customers, transforming lives and organizations.
We are offering three tracks:
Personal Transformation
Training/Program Transformation
Organizational Transformation
View the schedule at a glance to see all the wonderful things we have planned!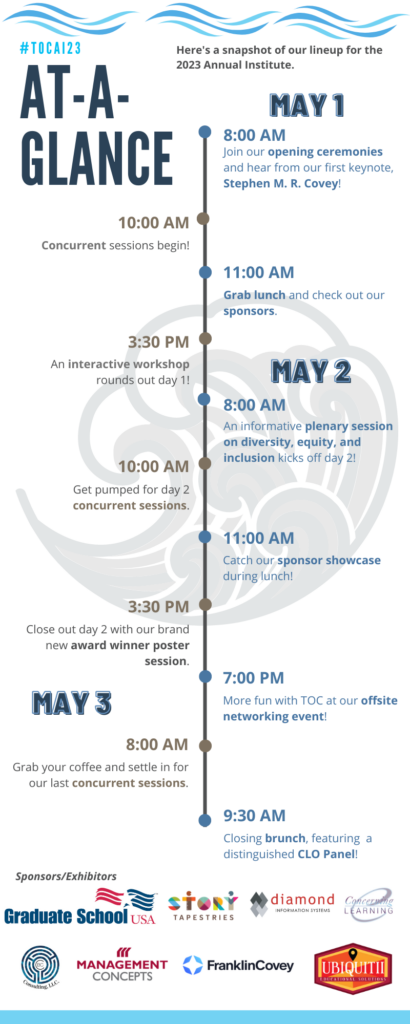 There are multiple ways to register to join us. Select the option best for you and register today!
Sponsorship opportunities are also available! Contact Institute@TrainingOfficers.org to learn more!