Hello TOC community,
We've had quite the year for TOC. Amidst a pandemic and a sudden pivot to the virtual realm, we've tried to maintain our provision of a beneficial experience for the L&D professionals in our community. Now as we are winding down, we want to learn about your experiences with the various program offerings, marketing techniques, events, and benefits that TOC offers throughout the program year. Please take our brief annual survey to share your thoughts to help us make improvements to the program in the coming year. We would love to hear from you.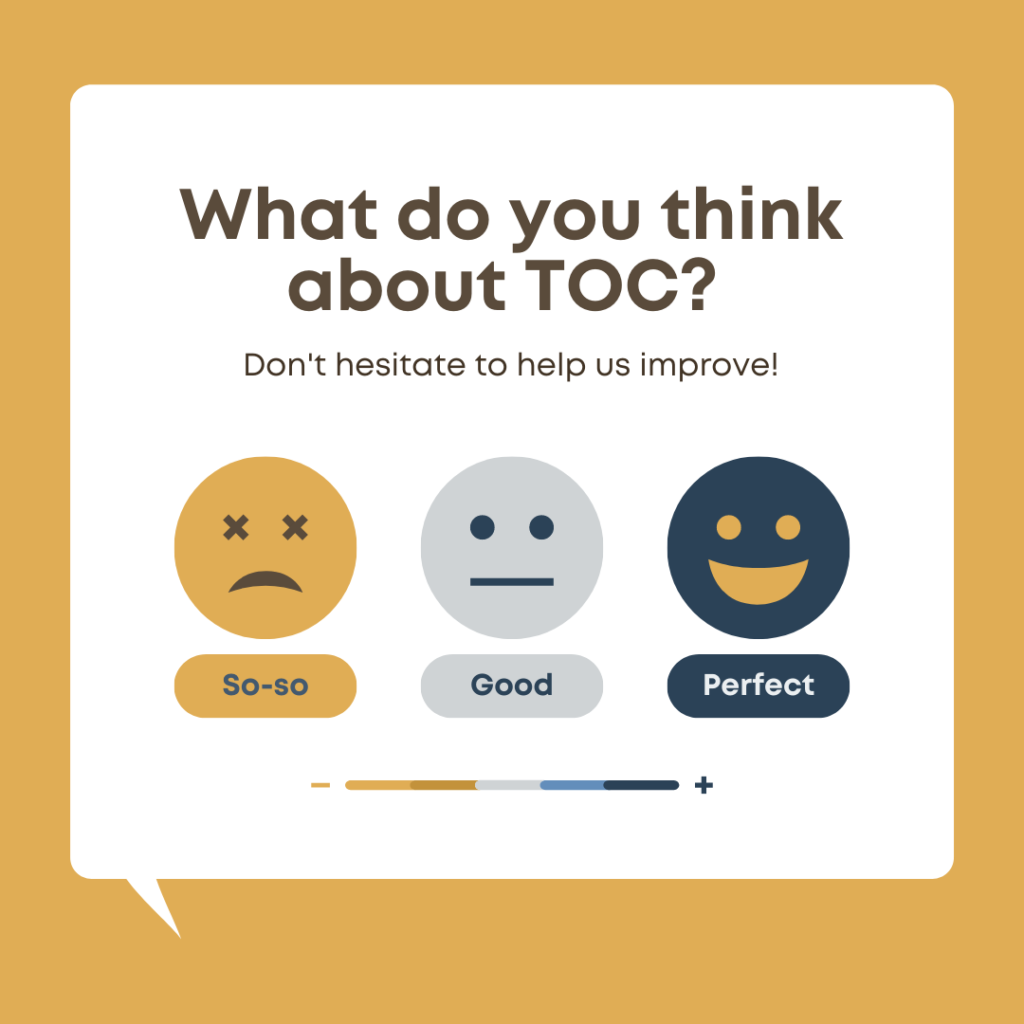 This survey should take at most 10 minutes to complete, and can be taken on your PC or mobile device. In case you experience any difficulties, please email Roqaiya Alavi at ralavi@ptg-intl.com.
We value your feedback tremendously and hope to hear your thoughts!
Thanks!
Steve Dobberowsky
2021-2022 TOC Chair