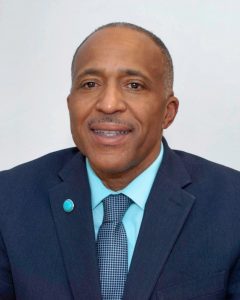 Dear TOC Registrants,
It is with a heavy heart that I share the news of the passing of our long time Board Member, Al Tyree.  Al transitioned on Sunday, May 19, 2019 in Denver, CO.  Al served as Vice President of Business Relations and Learning Solutions at the Graduate School USA and also on the TOC Executive Board.  Over the past 20 years he served as Annual Institute Chair, Public Relations Chair and most recently Logistics Chair and TOC Historian.
Many of us saw Al at the Annual Institute just a few weeks ago in Norfolk, VA or at the monthly Professional Development Program (PDP) just last week. Al was instrumental in securing the event space at The City Club for our 2018-2019 Program Year.  At each of our monthly PDP Al made sure he gave us some Historical Tidbits about TOC, he made sure we celebrated our 80th year for the entire year.  Al has left us with legacy of service and made significant contributions as one of the many thought leaders that we turned to on the TOC Executive Board.  We join our friends at the Graduate School USA in mourning this great loss. Please keep Al's family and friends in your thoughts and prayers.
With Service and Gratitude,
Rhonda Carter, Chair
Training Officers Consortium